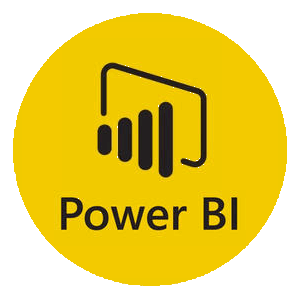 Power BI: The Basics and Benefits
In today's data-driven world, access to effective data analysis and visualization tools is essential. Power BI, developed by Microsoft, is one such tool that transforms data understanding and sharing. Whether you're an entrepreneur, data analyst, marketer, or decision maker, Power BI can help you make better decisions and discover valuable insights. In this article, we'll dive into what Power BI is and why you should use it.
What is Power BI?
Power BI is a powerful Business Intelligence (BI) tool from Microsoft, specifically designed for data analysis and visualization. Power BI allows users to collect, transform, and visualize data from various sources in interactive reports and dashboards. Key features include:
Data integration: Power BI imports and transforms data from various sources, such as databases, Excel spreadsheets, and cloud services.
Powerful visualizations: It offers various graphs, tables and maps for clear data visualization.
Interactive dashboards: Users can create dashboards with filter and slicer options to explore data in depth.
DAX language: Power BI uses Data Analysis Expressions (DAX) for complex calculations and measurements.
Data security and sharing: It allows users to control data security and share reports with colleagues and stakeholders.
Why use Power BI?
There are several reasons to consider Power BI:
Simple learning curve: Power BI has an intuitive interface and does not require in-depth technical knowledge, allowing even beginners to get started quickly.
Efficient data analysis: Data can be quickly imported, transformed and visually displayed, saving time and increasing productivity.
Improved decision making: By presenting data visually and clearly, users can make more informed decisions and discover trends and patterns.
Data sharing: Power BI makes it possible to share reports and dashboards with colleagues and stakeholders, which promotes collaboration and knowledge sharing.
Scalability: Power BI can grow with the needs of both small businesses and large enterprises.
Cost: Power BI offers several pricing options, including a free version and paid plans with advanced features, so users have the option that best suits their budget and needs.
In essence, Power BI provides a powerful and easy-to-use data analysis and visualization solution. This can lead to better decision making and a competitive advantage in the modern business world. Stay tuned for more informative articles about Power BI!